Electric Light Lorry Truck-large, Photos: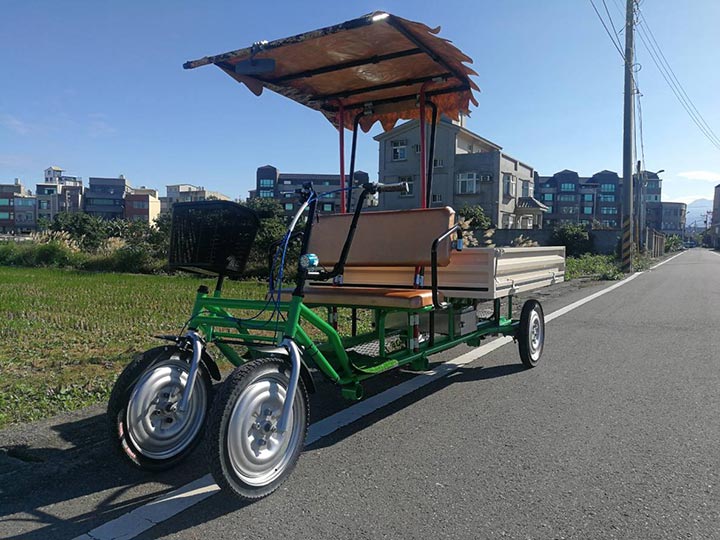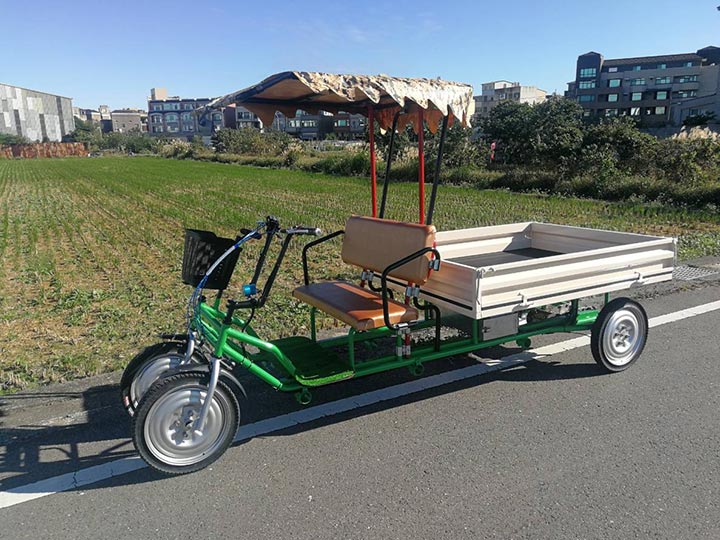 Description:
Sifonco Electric mini trucks are purely electric vehicles (PEV), they are eco-friendly and zero pollution. The trucks are designed for GREEN ENVIRONMENT such as technology factories, hospitals, art gallerries, museums, stadium, schools.
The operation method is the same as that of the motorcycle, it goes forward by gently turning the twist throttle, and stops by pulling the brake levers.
Specification:
Model No.: MT-601
Name: Electric Mini Truck-Large type
Cargo bed size: 120*180 cm (4 by 6 feet)
Cargo bed wall height:        cm
Cargo bed from ground:        cm
Car size: L    W    H cm
Person: 2 people
Suggested load: 500 kgs and below.
Net weight(without battery):      kgs.
Gross weight(with battery):       kgs.
Battery type: LiFePO4 battery set 24V80AH.
Traveling distance: upto 80 km.
Motor:2 horse power (1500 Watt)
Motor type: DC
Motor rotating speed: 1800 RPM ~ 3600 RPM
Car Speed: 21 km/hour
Gradeability: 25 degrees
Turning method: Bike handlebars
Brake method: disk brake (bike parts)
Wheels: 20 inches solid tires.
Lighting: 23 Watt LED.

The spec. might be changed according to customer's request.


Maximum load: 500 kgs. and below. (passengers weight is not included)